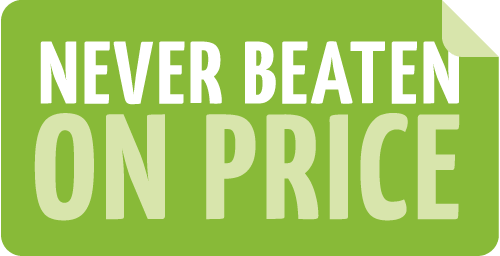 If you can find exactly the same product cheaper within 24 hours of paying for your booking with Holiday Extras, we will match the price by refunding the difference - the few applying terms and conditions are listed below.
Reclaiming your money is really easy. Simply take a screenshot of the competitor quote and fill out this form (https://holidayextras.wufoo.eu/forms/never-beaten-on-price-claim-form/) and we will get back to you within 3 days.
Terms & Conditions
The offer applies to the following products: airport parking, airport hotels, airport lounges, or packages that combine these.
The eligible product must be exactly the same in every respect, including being provided by the same supplier as you have purchased from Holiday Extras, with the same cancellation terms. We reserve the right to ask for evidence of product availability and price before we accept your claim.
You must make your claim within 24 hours of making and paying for your booking with Holiday Extras.
Successful claims will have the difference in price refunded to the payment card used.
The following Holiday Extras products and fees are excluded: a. London City centre and Republic of Ireland hotels and parking. b. Hotel packages that include coach or rail. c. Coach travel. d. Insurance products. e. Overseas Car hire, Lounges and Transfers. f. Theatre and theme park breaks. g. Additional fees or charges including but not limited to payment card surcharges and cancellation protection.
The following prices are excluded:

Prices from other suppliers conditional on buying other products
Prices that are part of a customer loyalty, members' or loyalty reward scheme.

When comparing prices, we consider only the total price of the products that have been booked, which may include mandatory costs such as airport access charges.
© 2019 Holiday Extras Ltd, Ashford Road, Newingreen, Kent, UK, CT21 4JF. Call us on 0800 458 8454.